Client Sites - Our Portfolio

View a selection of our web sites by following the links below. They indicate the range of sizes and styles that are available.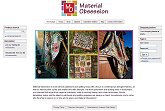 Material Obsession is a full service patchwork and quilting shop with a focus on contemporary designer fabrics, as well as reproduction, spots and stripes and retro designs. The website utilizes a shopping cart system with several hundred products.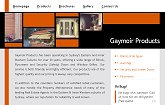 Gaymoir Products supply and install blinds and window screens to customers throughout Eastern Sydney.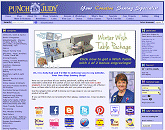 Punch with Judy is a wholesale and retail supplier of craft and sewing products. The business is based at The Rock , NSW but sells via the internet all over Australia and overseas.The site utilizes a shopping cart system with over 6000 products as well as a password protected page which is only accessible to their wholesale clients.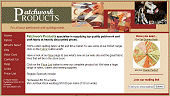 Patchwork Products have a huge range of discount fabric and notions for the quilting enthusiast. The web site is the "virtual" shopfront for the business. It is a large site with a substantial product catalogue and a mailing list.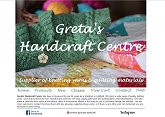 Gretas Handcraft Centre supplies a large range of specialty yarns for the hand-knitting enthusiast. The web site offers secure online ordering.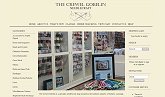 The Crewel Gobelin is a specialist embroidery shop located in Sydney, NSW. The web site acts as their on-line shop front.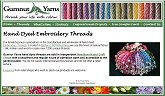 Gumnut Yarns specialises in the manufacture and wholesale of hand dyed Embroidery Threads.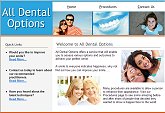 All Dental Options can provide you with advice about the best course available to improve your smile. The web site is a brochure-site that provides details of dental procedures and contact information for the business.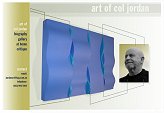 Art of Col Jordan is the online gallery for well-known Australian artist, Col Jordan. We worked with the artist's design to create the site.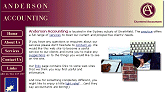 Anderson Accounting is a Chartered Accountancy practice located in Strathfield, NSW. The web site represents their strong corporate image and provides clients with a mechanism for contact and feedback.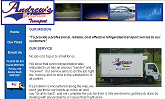 Andrews Refrigerated Transport required a small site to advertise their transport fleet services. The site provides details of their mission statement and contact information.
[Home] [Services] [Web Design] [Web Hosting] [Domain names]
[Clients pages] [Why Us?] [Contact Us]
© 1999, 2000 Anderson Web Design